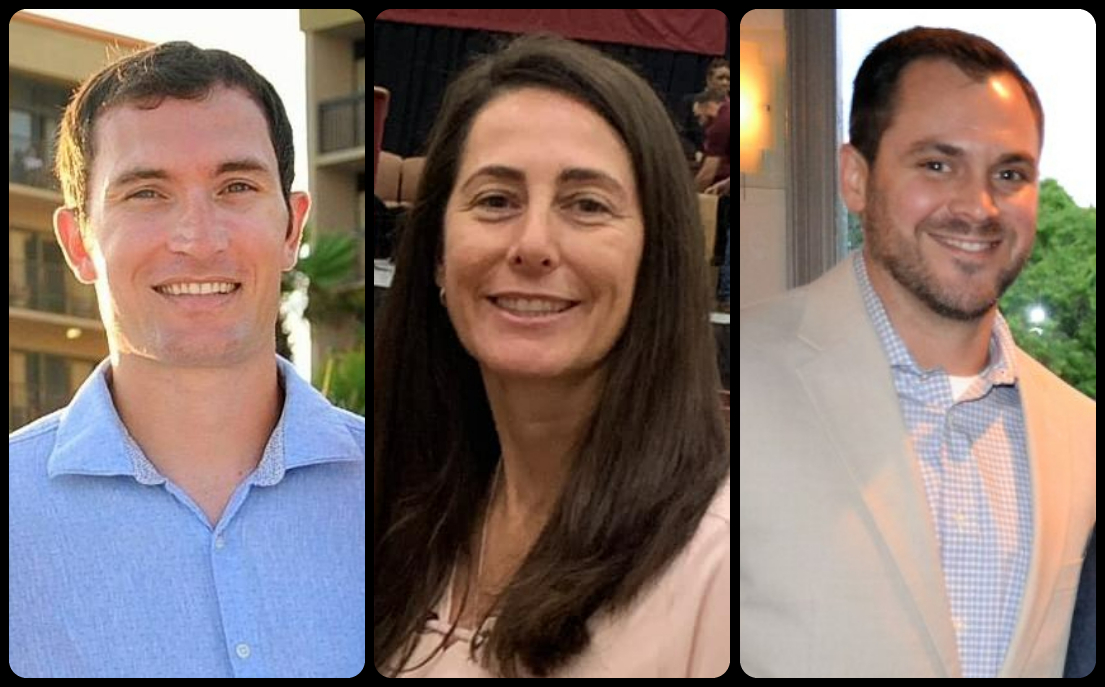 This year the EHS Hall of Fame Banquet is being held Thursday, October 6, 2022, @ 7:00 PM in the Erath Community Center. The public is invited. (No cost) Homecoming is Friday, October 7, 2022.
Inductees for 2022 are:

Derrick Fourroux (Class of 2005) was at Erath High from 2001-2005. He is married to Megan Dronet Fourroux and together they have three boys, Beckham, Briggs, and Bowen. He is the son of Patricia and Bruce Fourroux. His siblings are Bruce (Tasha), Zachary, and Jasmine (Elijah).
Trisha Mouton (Class of 1995), was at Erath High from 1991-1995. She is the daughter of Mike and the late Connie Mouton. She has one sister, Dana Mouton Frederick (Andy). The Mouton family now has a trio of Hall of Famers at EHS. Trisha is the 3rd member of the Mouton family to be inducted into the Erath High Hall of Fame. Her father Mike was inducted in 2016, and her sister Dana was inducted in 2014.
Brennan Bernard (Class of 2002), was at Erath High from 1998-2002. He is the son of Margaret and Kevin Bernard. He is married to Amanda and has three children, Parker, Graham, and Ella Claire. His siblings are Shana Bernard LeBlanc (Nathan), Ashlie Bernard Landry (Clayton), and Dason Bernard, (Courtney).