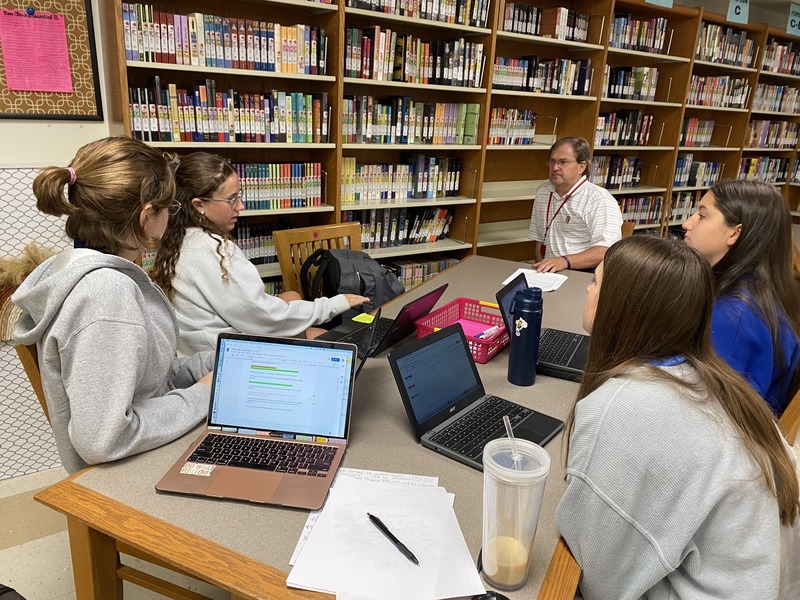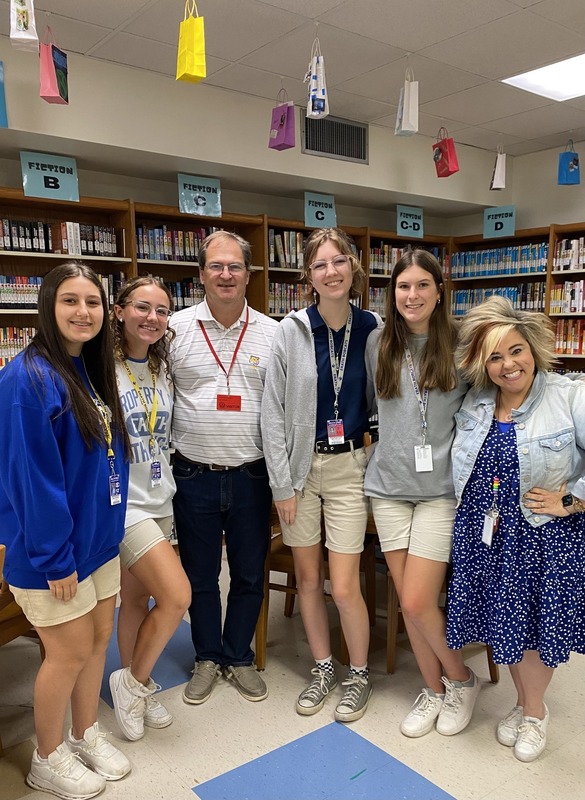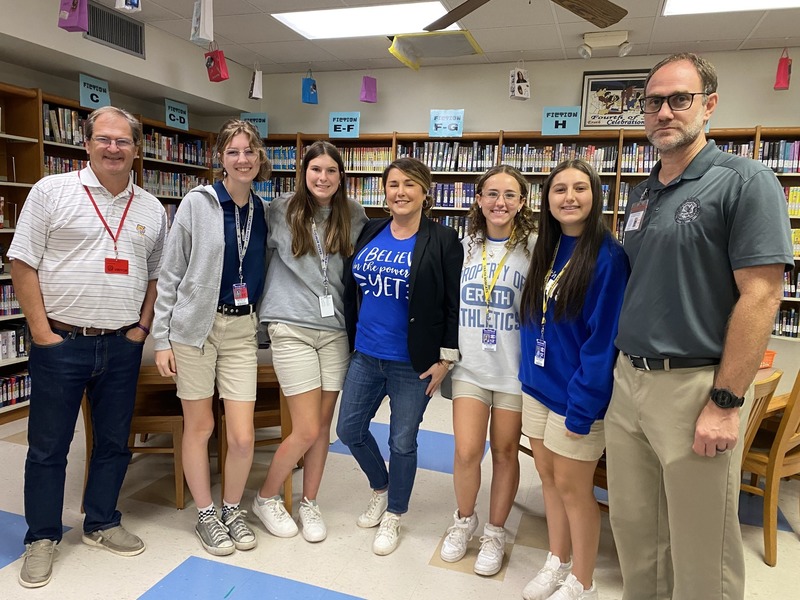 Vermilion Parish Superintendent Visits Erath High School
Educators Rising Class
Vermilion Parish School System Superintendent Tommy Byler recently spent the morning visiting with Amy LeBlanc's Educators Rising class at Erath High School. The mission of the Educators Rising Program is to address the nationwide teacher shortage and encourage young people to consider future careers in education and related fields.
During his visit, Byler shared his personal journey as an educator, how our district works from an administrative side, and his vision for the future of our school system. He also answered tough questions from students on a range of topics including equity in education, bias, and diversity, long range impacts of technology on teaching and learning, pressing policy and political issues in education and many more "hot button" issues.
"What a great experience to hear from the youth of our parish and possibly some future teachers in our system," said Byler. "I love the opportunity to hear real world problems and solutions from some of our best and brightest."
Byler was joined later in the program by Assistant Superintendents Marc Turner and Kim Etie along with Risk Manager Scott Myers. Vermilion Parish is piloting the Educators Rising Program at both Erath High and Abbeville High.